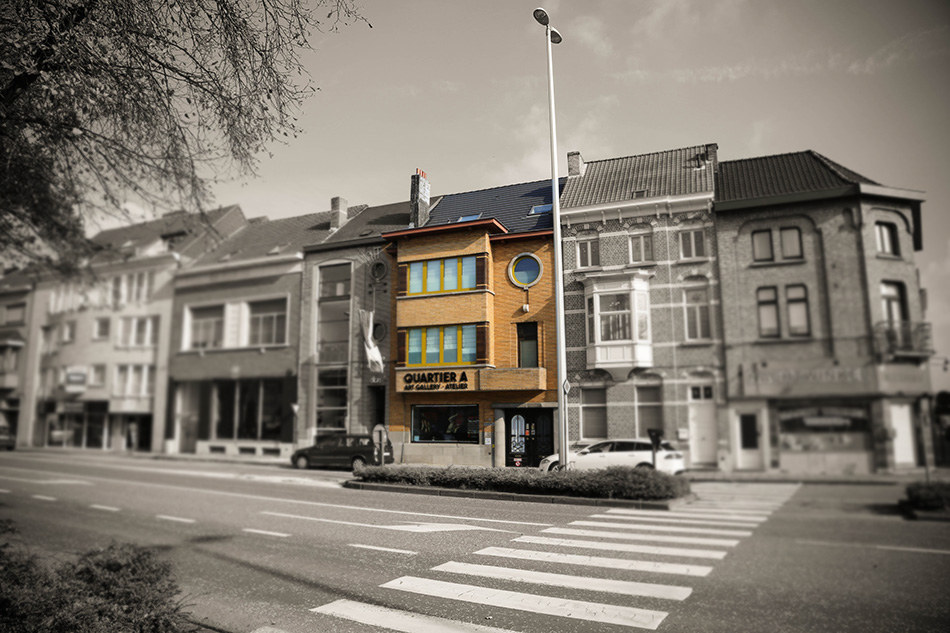 What is QuARTier A ? 
Quartier A is an interactive art studio pretending like an art gallery. Most of the time the space is used as art 'atelier', but exhibitions will be held here frequently. 

Quartier A is a meeting point for artists and artlovers. As being a new concept we are open to all new ideas.

Who are we? Karolien Deman and Alec Camu; two fulltime artists who are trying to push their boundaries with Quartier A. We feel the importance of the inspiring contact with other artists and hope to achieve this thanks to Quartier A.

History
The space of 'Quartier A' was once used as a textile factory, named after 'Le Compte'. In the '70 that family business stopped and the factory building was unused for a long time. In 1994 Alec Camu could get his hands on this fantastic property and used it primarily as an art studio. He called this 'atelier' the 'Street Art Factory' where he worked on his projects often in collaboration with other artists.

'Quartier A' was born in 2007 in collaboration with Karolien Deman. The big difference with 'Street Art Factory' is that artworks can be exhibited now, before the space was only used as art studio. With 'Quartier A' the concept is broader and all forms of art are covered. All interested artistic souls are most welcome to visit, explore and be inspired.
ground map:

vzw QuARTier A - Burgemeestersplein 10 - 9300 Aalst